Rafael Benitez has allowed his players to have an argument at half-time during the game against Southampton.
The match which ended with a 3-1 defeat for Newcastle means that Newcastle is now six points from safety.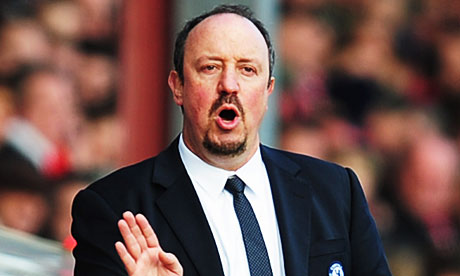 The argument has apparently started with Jamaal Lascelle who was not pleased with the way his teammates were playing in the match against Southampton. Indeed, Newcastle defence was all over the place in some period of the games and it is no wonder why the 22-year old defender might have been a bit angry.
There is news that Daryl Janmaat punched into a wall during the argument and may have a few broken fingers as a result.
It is reported that Rafael Benitez has let the argument happened so that each player can voice out their opinion. He is not the first manager that has said that there is a problem in the dressing room. The former Newcastle manager Steeve McLaren already stated that there is a problem among the players and that the atmosphere might be suffocating at time.
Rafael Benitez, who took charge of the club in March, wanted to see how the players will respond after hearing the truth for their teammates. Newcastle has only 6 matches left to save their Premier League status and with them being 6 points adrift of safety, it might be tough.
Failing to stay in the Premier League might put the club under financial strain with reports suggesting that there are a couple of players without any release clause if ever the club ends up in Championship. Benitez himself will not like to manage in the Championship and will apparently look for another club while a lot of the established players might want to find another Premier League club